Colmar owners are contented owners. Many of whom have been appreciating the park and amenities for many years. These owners appreciate a climate acknowledged by the World Health Council as the healthiest climate in Europe, as well as the abundance of local, quality facilities easily accessible by public transport-although most find it more convenient to hire or use their own vehicle.
For their enjoyment there is a superb swimming pool complex, with spacious landscaped terraces where one can exercise or simply relax on a shaded sun bed.
Colmar's many facilities include a spacious restaurant building. On the top floor is the newly opened Restaurante Colmar, the perfect place for lunchtime snacks, menu of the day or a delicious dinner. The restaurant offers an extensive menu for all tastes, of Spanish and international dishes, as well as delicious paellas and boasts a large terrace with views across El Campello where you can enjoy not only your lunch and dinner, but also a coffee or drink in the cool of the summer evenings.
Alternatively, for enjoying entertainment, dining and drinks, on the ground floor of the restaurant building you can find Browns Bar, the ideal place to chill out, enjoy a drink and sample the moderately priced "gastro pub" food-which includes fish and chips, pasta, homemade pies and puddings – plus entertainment including live music, theme nights, karaoke and quiz nights – these are enthusiastically supported and enjoyed by all who attend.
A warm, secure and enjoyable environment awaits you at Colmar and the opportunity to make new friends – but, only by visiting will you really know.
*** Please note that no animals including dogs and cats are allowed at Colmar at any time***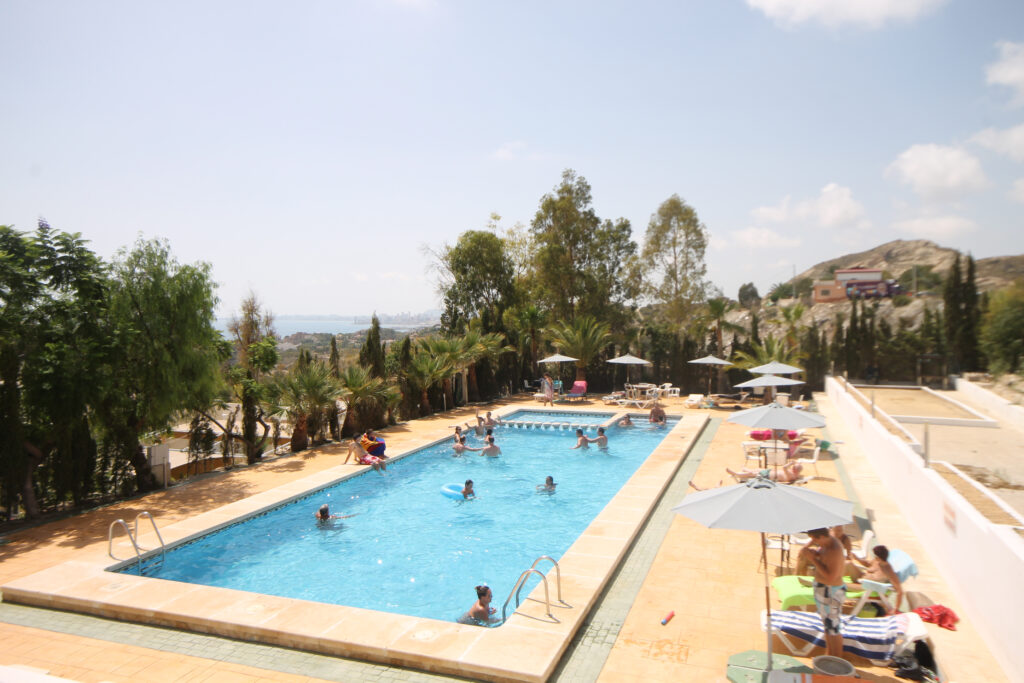 1 Swimming pool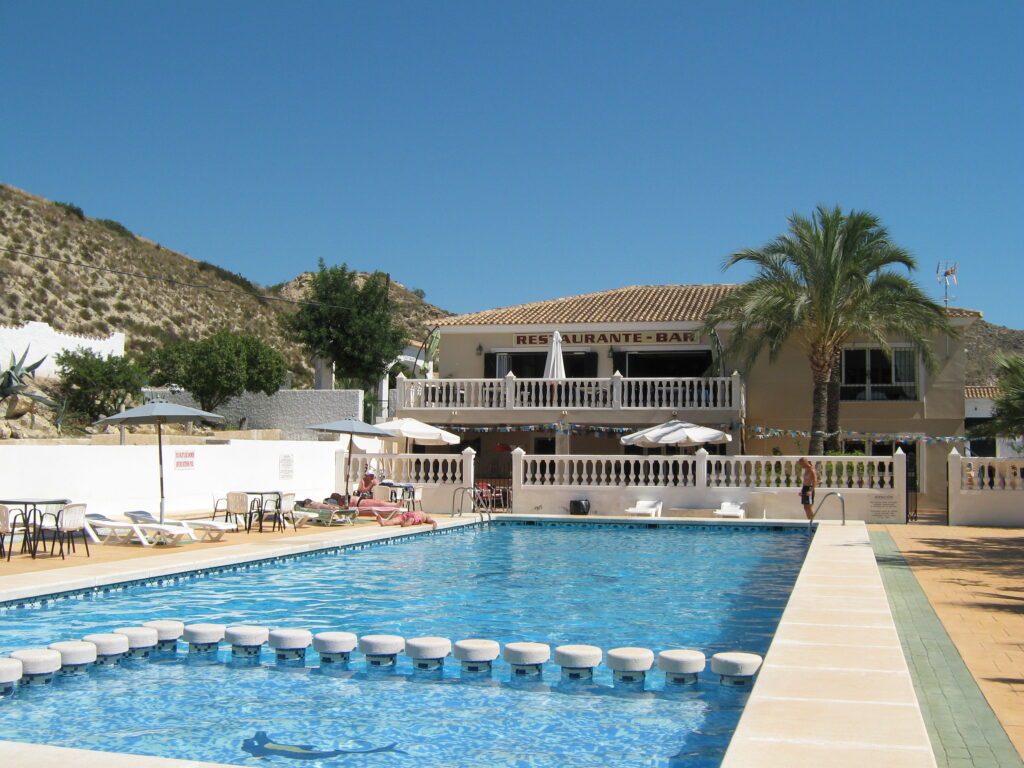 2 Swimming pool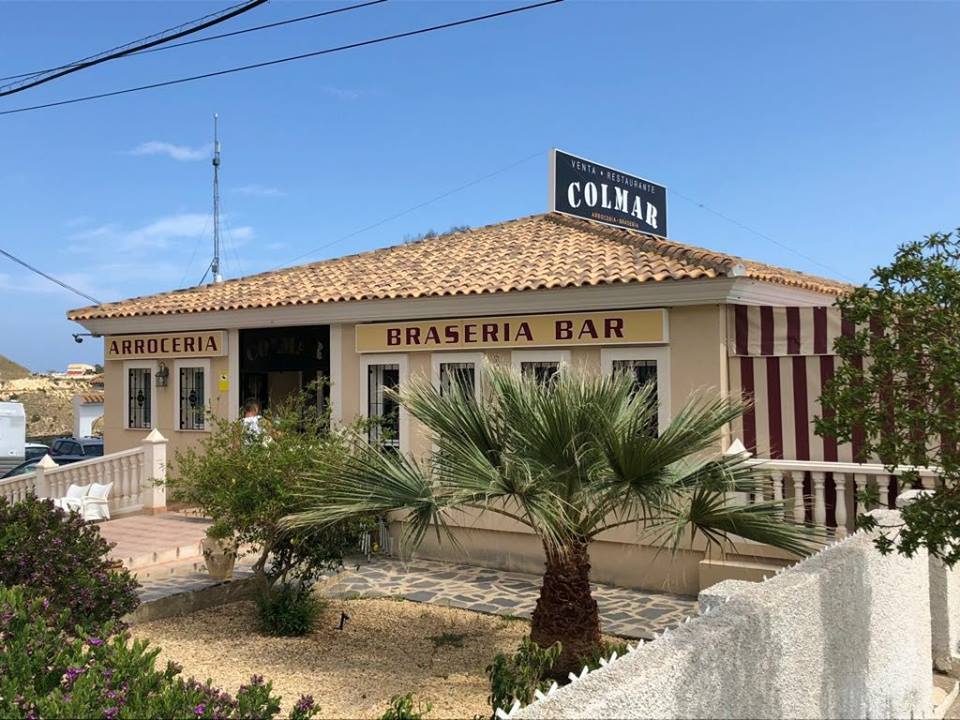 Restaurante Colmar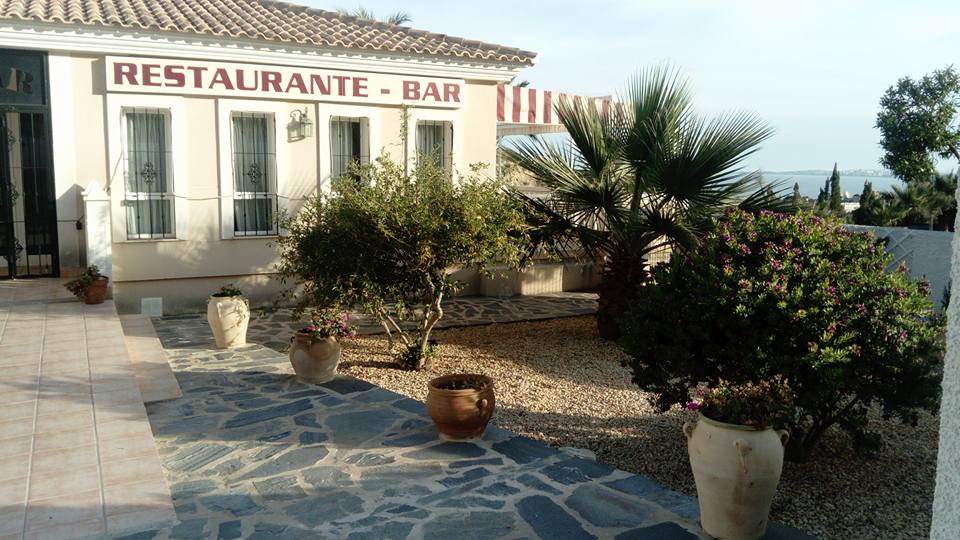 Front of Restaurante Colmar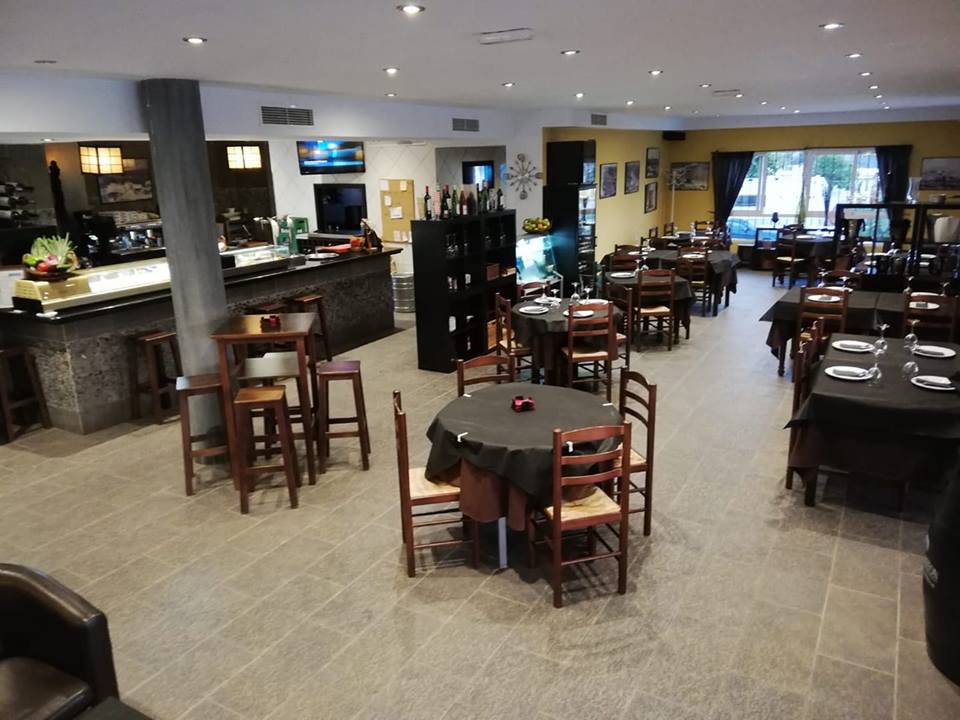 Restaurante Colmar 5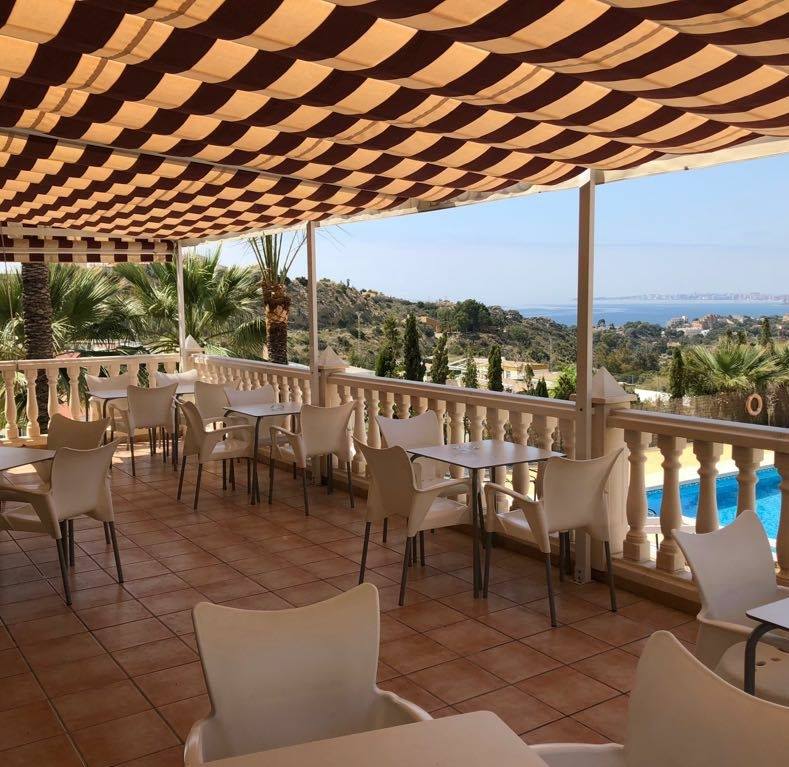 Restaurante Colmar 9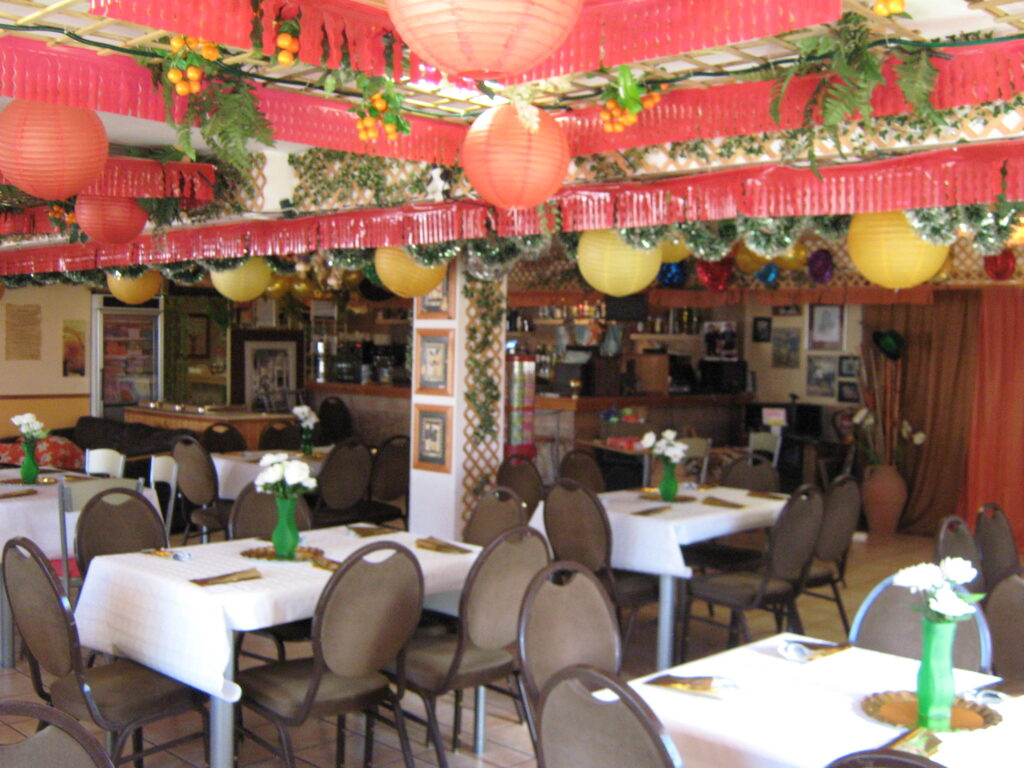 6 Browns Bar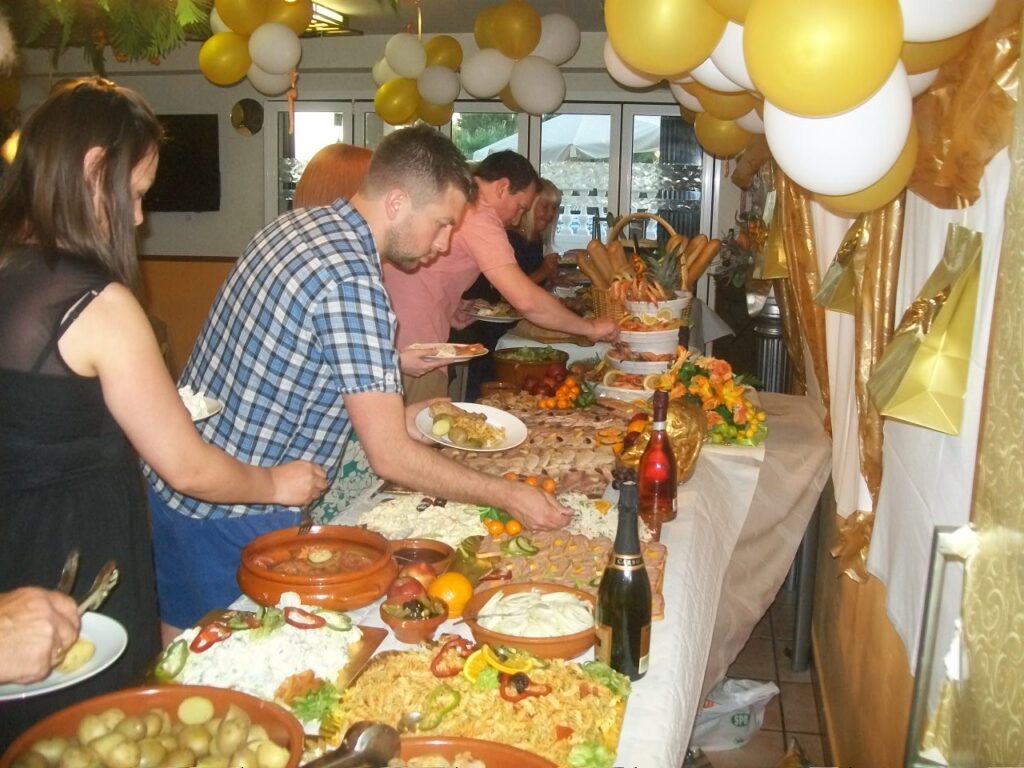 7 Browns Bar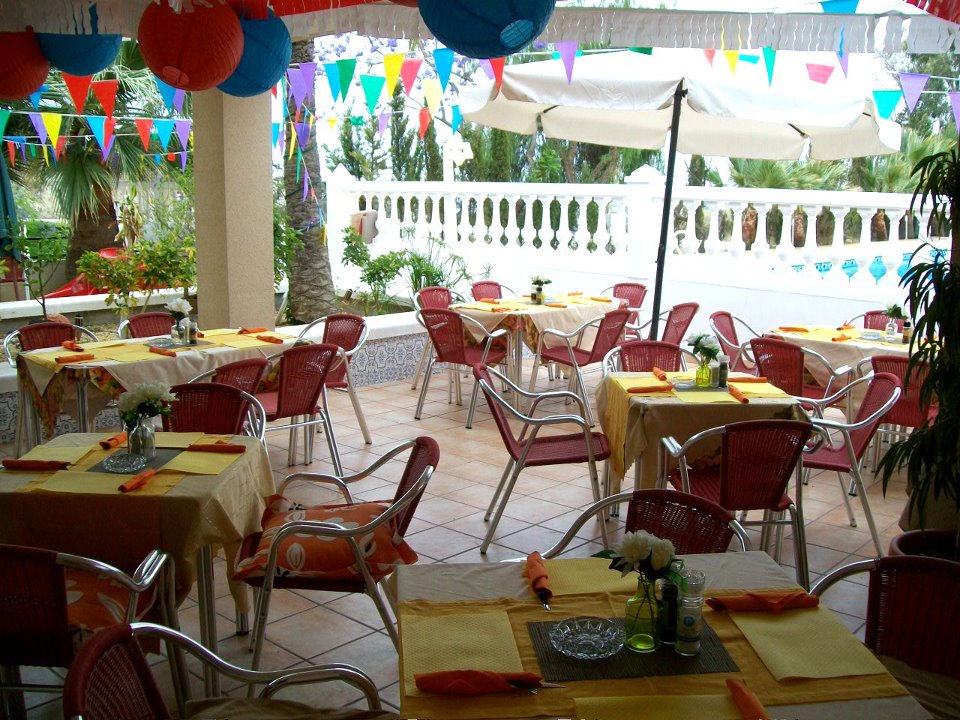 8 Browns Bar